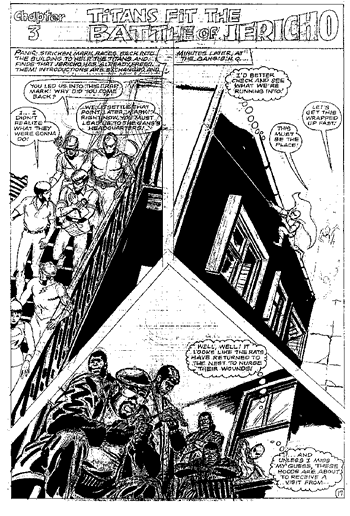 ©1998 DC Comics.
From
Comic Book Artist #1
Never-before-seen pages from a controversial (and unpublished) Teen Titans story by Wein, Wolfman, and Cardy, intended for TT #20.
---
Shown on our web site are just a few excerpts from each issue. For the full stories, be sure to purchase your own copies of COMIC BOOK ARTIST!
To make subscription and back issue orders easier for our readers (especially those overseas), we now accept VISA and MASTERCARD on our
secure web store
! (
Phone
,
fax
,
mail
and
e-mail
accepted, too!)



Sign up here
to receive periodic updates about what's going on in the world of TwoMorrows Publishing.

Click here to download our new Fall-Winter catalog (2mb PDF file)