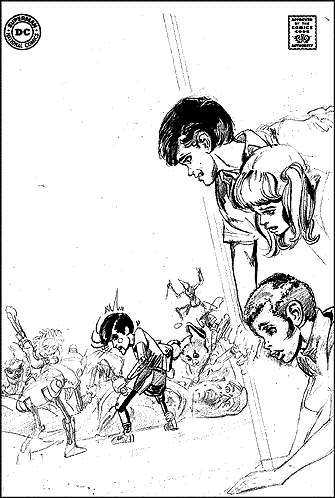 ©1998 DC Comics.
From
Comic Book Artist #1
Rejected cover to House of Mystery #191 by Neal Adams. A revised layout was chosen.
---
To make subscription and back issue orders easier for our readers (especially those overseas), we now accept VISA and MASTERCARD on our
secure web store
! (
Phone
,
fax
,
mail
and
e-mail
accepted, too!)



Sign up here
to receive periodic updates about what's going on in the world of TwoMorrows Publishing.

Click here to download our new Fall-Winter catalog (2mb PDF file)