Jerry Ordway Pin-Up
From
Comic Book Artist #14
JERRY ORDWAY contributed this extraordinary T.H.U.N.D.E.R. Agents centerspread exclusively for this celebratory issue of Comic Book Artist! The Ordster is quickly becoming our absolutest, favoritist contemporary super-hero artist and we extend our sincere and appreciative thanks for this great piece!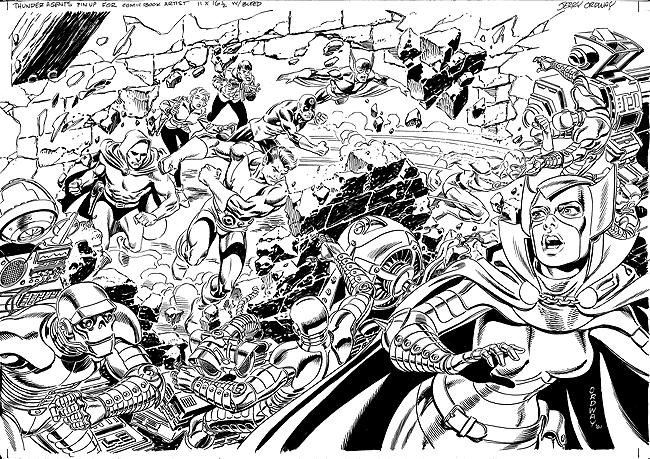 ---
To make subscription and back issue orders easier for our readers (especially those overseas), we now accept VISA and MASTERCARD on our
secure web store
! (
Phone
,
fax
,
mail
and
e-mail
accepted, too!)



Sign up here
to receive periodic updates about what's going on in the world of TwoMorrows Publishing.

Click here to download our new Fall-Winter catalog (2mb PDF file)