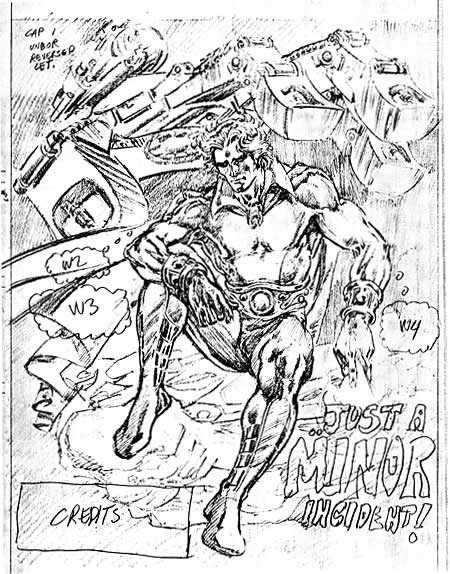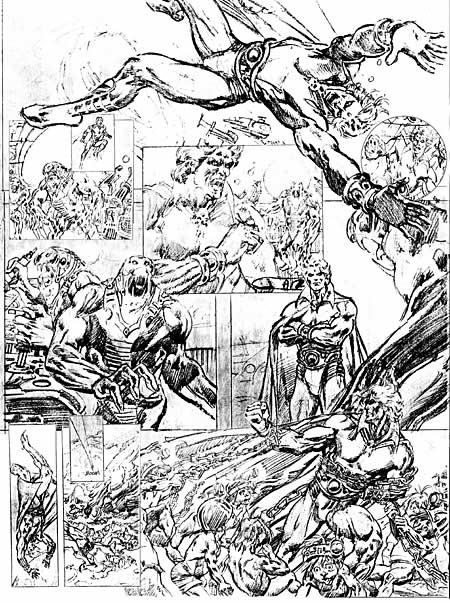 Warlock Gallery
Though the uninked and somewhat unfinished penciled pages of a Warlock inventory issue were lost when artist Alan Weiss inadvertently left them in a New York City taxi cab in the mid-'70s, some smart fellow-probably letterer Tom Orzechowski-made photocopies of what would have doubtless become the last issue of Warlock. Courtesy of Jim Woodall, CBA #18 presents a liberal sampling of images from the 18 or so pages. In some case, liberties were taken with computer manipulation for the sake of clarity.
Art © 2002 Alan Weiss.
Warlock © 2002 Marvel Characters, Inc.
---
Shown on our web site are just a few excerpts from each issue. For the full stories, be sure to purchase your own copies of COMIC BOOK ARTIST!
To make subscription and back issue orders easier for our readers (especially those overseas), we now accept VISA and MASTERCARD on our
secure web store
! (
Phone
,
fax
,
mail
and
e-mail
accepted, too!)



Sign up here
to receive periodic updates about what's going on in the world of TwoMorrows Publishing.

Click here to download our new Fall-Winter catalog (2mb PDF file)