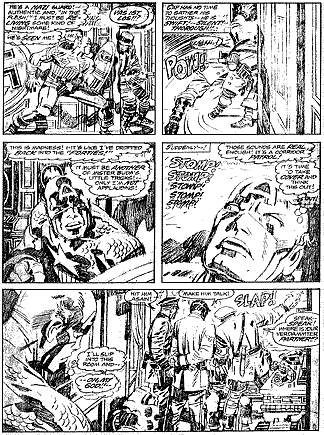 Here are the original pencils from a page Barry Windsor-Smith inked in Jack's 1976 "Captain America's Bicentennial Battles" Treasury Edition. (page 7)

From Jack Kirby Collector #12

Captain America ™ and © Marvel Characters, Inc. Art © Jack Kirby.

Sign up here
to receive periodic updates about what's going on in the world of TwoMorrows Publishing.

Click here to download our new Fall-Winter catalog (2mb PDF file)