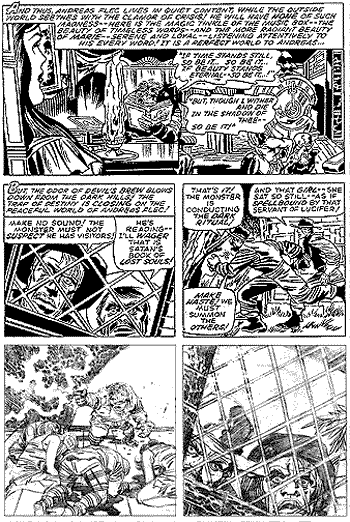 Jack did a mystery story for Chamber of Darkness #4 just before he left Marvel Comics in 1970. Imagine our surprise when we peeled off the bottom panel from the original art for page 5 of that story, and found two unused Kirby pencil panels for that story! With a little digging (and a whole lot of luck), we discovered that Jack did an entirely different story originally, and was forced to change it by Marvel. We found photocopies of Jack's original seven-page version, and they're in this issue!

From Jack Kirby Collector #13

Story © Marvel Comics, Inc.

Art © Jack Kirby.

Sign up here
to receive periodic updates about what's going on in the world of TwoMorrows Publishing.

Click here to download our new Fall-Winter catalog (2mb PDF file)