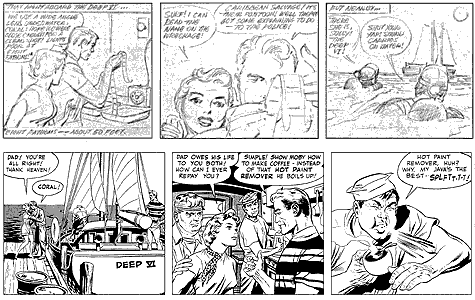 Surf Hunter, a 1950s strip idea likely inspired by the television show Sea Hunt. Shown here are two unpublished dailies (one inked by Wally Wood). Examples of many of Jack's other 1950s comic strip ideas are shown in our Sixteenth Issue.

From Jack Kirby Collector #16

Art © Jack Kirby.

Sign up here
to receive periodic updates about what's going on in the world of TwoMorrows Publishing.

Click here to download our new Fall-Winter catalog (2mb PDF file)