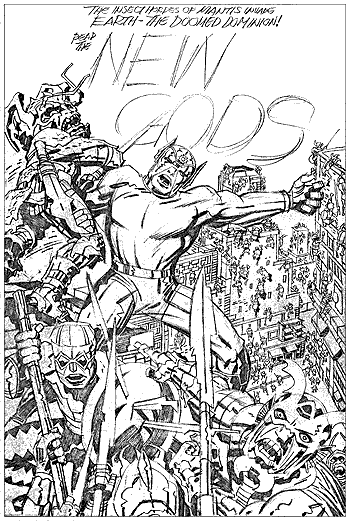 Uninked cover pencils from New Gods #10. This - and other photocopies of uninked pencils from Jack's published comics that we show in TJKC - are reproduced courtesy of the Pure Imagination archives. Our thanks to Roz Kirby and Greg Theakston for their continued support.

From Jack Kirby Collector #17

New Gods © DC Comics, Inc. Art © Jack Kirby.

Sign up here
to receive periodic updates about what's going on in the world of TwoMorrows Publishing.

Click here to download our new Fall-Winter catalog (2mb PDF file)