Monthly Archives:
July 2012
Eric will be signing at our booth from 11:00 – 11:30 Saturday.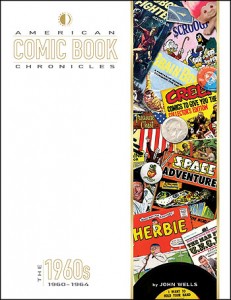 TwoMorrows Publishing returns to Comic-Con International: San Diego for its 17th consecutive year, at Booth #1301 (the usual spot, beside the Golden & Silver Age Pavilion, just inside the doors to Hall B). Be sure to stop by and learn about TwoMorrows upcoming American Comic Book Chronicles history book series, and next year's new TwoMorrows magazine Comic Book Creator, edited by Jon B. Cooke (formerly of TwoMorrows much-missed Comic Book Artist magazine)!
This year, TwoMorrows will be debuting these new magazines:
• Jack Kirby Collector #59 (on obscure Kirby rarities)
• Alter Ego #111 and #112 (both hot off the presses, before they're in stores)
• Back Issue #58 (on Bronze Age Justice League) and #59 (not yet in stores, on TOON Heroes)
• BrickJournal #20 (spotlighting LEGO Superheroes) – available beginning on FRIDAY
In addition, the TwoMorrows booth is one of the Comic-Con locations to pick up your free LEGO "STUDS" collectible trading cards—the 60-card set profiles the men and women who use LEGO to build incredible original creations, and each card features an amazing LEGO creation on the front, and info about the work and artist on the back. Collect them all, starting at booth #1301!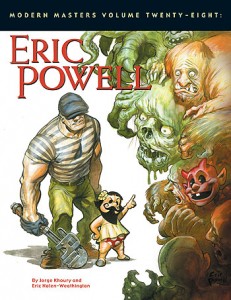 New TwoMorrows book releases on hand at Comic-Con include:
• Modern Masters Volume 28: Eric Powell (focusing on the creator of The Goon)
• Marie Severin: The Mirthful Mistress of Comics (biography of the multi-talented artist, colorist, and humorist)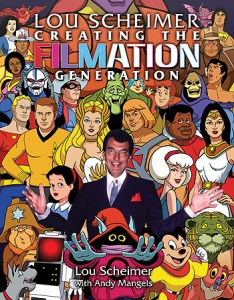 TwoMorrows-related panels include:
• Thursday, 11am, ROOM 22ABC: Join Lou Scheimer, co-founder of Filmation Studios, and author Andy Mangels as they discuss the history of Filmation, and TwoMorrows new book Lou Scheimer; Creating The Filmation Generation!
• Friday, 1:30pm, ROOM 26AB: TwoMorrows publisher John Morrow joins comic book historian Arlen Schumer, Randolph Hoppe of The Jack Kirby Museum & Research Center, and comics scholar Charles Hatfield to discuss the Auteur Theory of Comics, and how it relates to Jack Kirby.
• Saturday, 5pm, ROOM 23ABC: See how the LEGO fan community has grown with BrickJournal magazine editor Joe Meno, builders Brandon Griffith and Elizabeth Cortes, plus Jim Foulds of the LEGO Community Team and LEGO Certified Professional Builder Nathan Sawaya.
• Sunday, 10am, ROOM 5AB: Jack Kirby Tribute Panel, with Mark Evanier, Herb Trimpe, Stan Goldberg, Paul Dini, and Charles Hatfield.
Signings this year at Booth #1301 include:
• Thursday, 12:30pm: Lou Scheimer and Andy Mangels (the first 50 people each day receive a limited mini-reproduction of the rare Filmation employee poster, signed by Lou)
• Friday, 11am: Lou Scheimer with Michael Gray ("Billy Batson" from the live 1970s Filmation Shazam! TV show) (Again, the first 50 people receive a limited mini-reproduction of the rare Filmation employee poster)
• Saturday, 10am: Eric Powell (signing copies of his new Modern Masters book from TwoMorrows)
On Friday night, July 13, at the annual Eisner Awards ceremony, the entire line of TwoMorrows magazines is nominated for Best Comics-Related Journalism. Plus, most everything at the TwoMorrows booth will be on sale at 30% OFF, so get there quickly to avoid sell-outs! And be sure to ask for your FREE copy of of our NEW Fall Catalog Update, and see what's coming up over the next few months from the publisher who's bringing a new day to comics and LEGO fandom.