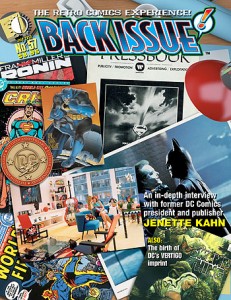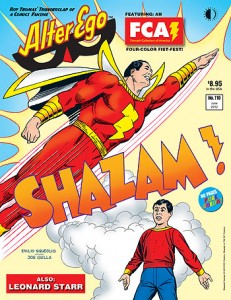 Just seeing if you're paying attention! The actual titles are, of course, Back Issue and Alter Ego (issues #57 and #110, respectively), and both will be shipping early next week.
Ever hear of the 1940s Captain Marvel radio show? Didn't think so. Roy Thomas presents a feature on it (and an interview with the fella who voiced Billy Batson 70 years ago) in AE #110, along with lots of other Fawcett-Focused Features. (Try saying that three times fast!)
And Michael Eury presents a tell-all interview with former DC Comics publisher Jenette Kahn in Back Issue #57.
Both mags are now completely full-color, for $8.95 cover price.
Click these links to see PDF previews of Alter Ego #110 and Back Issue #57.