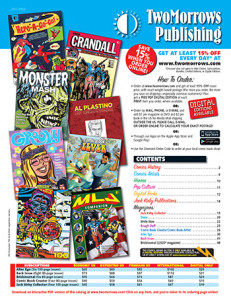 TwoMorrows' new Color Catalog is back from the printer!
It lists ALL available items, plus upcoming sneak peeks! A copy will be included with every new order we ship, or you can request your FREE COPY here!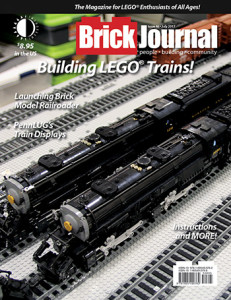 And BrickJournal #46 ships today, featuring LEGO® train builders!
Preview and order here!