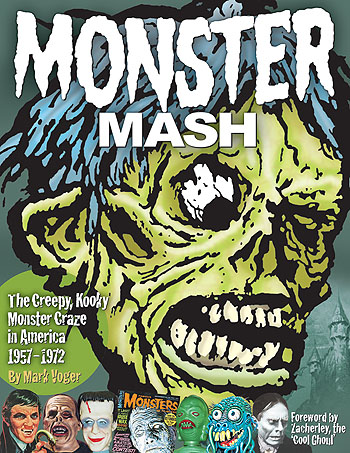 This week, we're shipping Monster Mash, author Mark Voger's outrageously fun book on the Monster Craze of the 1960s. If like me, you grew up building the Aurora model kits of Frankenstein and the Wolfman, or stayed up late on Friday nights watching Shock Theater's rerun of old Monster movies, you will absolutely love this book.
Don't believe me? Check out the free preview we've posted HERE.
It's a full-color hardcover, beautifully designed, with hundreds of images and interviews with everyone from the cast of Dark Shadows, to Ed "Big Daddy" Roth.