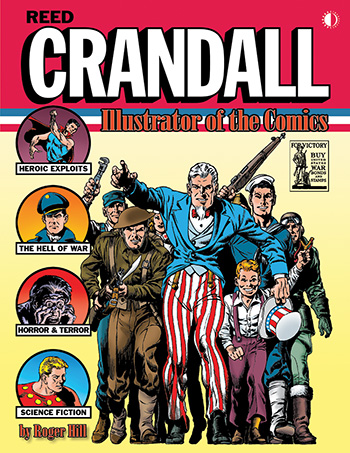 You can preview our new Reed Crandall book and pre-order at:
http://bit.ly/ReedCrandall
Roger Hill's exhaustive bio of the famed artist of Doll Man, Blackhawk, and the Ray is the perfect compliment to IDW's new Artist Edition of Crandall's amazing EC Comics work! From the 1940s to the '70s, Reed Crandall brought a unique and masterful style to everything he touched, including Doll Man, The Ray, and Blackhawk (his signature character); horror and sci-fi for EC Comics; Warren's Creepy, Eerie, and Blazing Combat; the THUNDER Agents and Edgar Rice Burroughs characters; and even Flash Gordon for King Features. This full-color hardcover includes never-before-seen photos, a wealth of rare and unpublished artwork, and over eighty thousand words of insight into one of the true illustrators of the comics. Don't miss it!