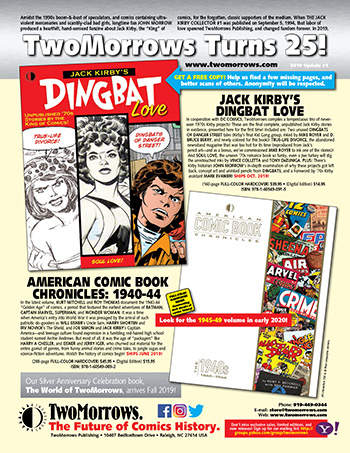 Happy New Year! And what a year it's going to be, as TwoMorrows celebrates its 25th Anniversary on September 5, 2019! That's a quarter-century to the date that I published JACK KIRBY COLLECTOR #1 back in 1994, unknowingly launching my crazy-fun career as a publisher of comics and pop culture-related books and mags.
We've got a full year of amazing releases ahead, and you can see the first batch of them at www.twomorrows.com, or download our new 2019 Catalog Update in PDF format at this link: bit.ly/TwomorrowsUpdate2019
Thanks for sticking with TwoMorrows all these years! And get ready for many, many more!