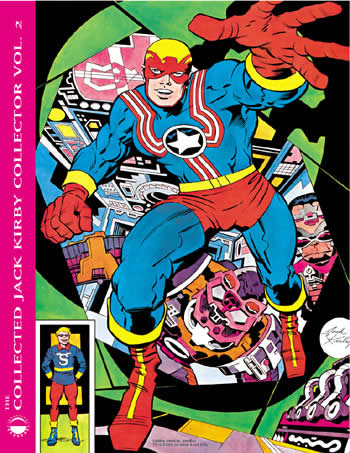 That's it for this one! Collected Jack Kirby Collector, Vol. 2 is now officially sold out as well. That makes 5 titles that are done during our 75% OFF Clearance Sale, which runs through March 15.
(Word of warning: the Nick Cardy book is likely next!)
So don't miss these great values, and likely your LAST CHANCE to get these from us.
Nick Cardy: Behind the Art (only $8.74)
Comic Book Nerd (only $2.24)
Comics Introspective: Peter Bagge (only $4.24)
Plugged In! (only $4.24)
Modern Masters: In the Studio with George Pérez DVD (only $4.99)
Modern Masters: In the Studio with Michael Golden DVD (only $4.99)
Write Now! #17 (only $1.74)
Write Now! #19 (only $1.74)