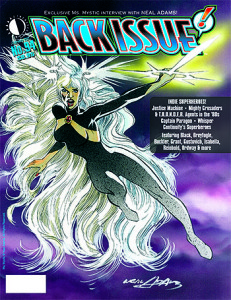 BACK ISSUE #94 spotlights INDIE SUPERHEROES! NEAL ADAMS Ms. Mystic interview, Continuity Comics, BILL BLACK Captain Paragon interview, Justice Machine history, STEVEN GRANT/NORM BREYFOGLE Whisper "Pro2Pro" interview, and the '80s revivals of Mighty Crusaders and T.H.U.N.D.E.R. Agents. Featuring RICH BUCKLER, MIKE DEODATO, MARK ELLIS, TOM GRINDBERG, MIKE GUSTOVICH, TONY ISABELLA, DOUG MURRAY, BILL REINHOLD, JERRY ORDWAY, GEORGE PÉREZ, DANN THOMAS, and more. Preview the issue, and order your copy HERE!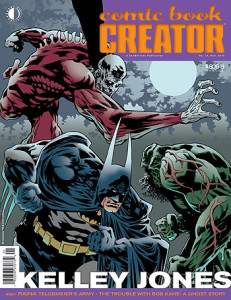 COMIC BOOK CREATOR #14 spotlights the incomparable KELLEY JONES! From the early years as inker at Marvel Comics to his rise to present-day greatness at DC depicting BATMAN, DEADMAN, and SWAMP THING (all featured on our horrific cover), the artist receives his due in a massively comprehensive interview with Peter Quinones, in a feature also chockful of rarely-seen artwork! Plus Will Murray examines the nefarious legacy of BATMAN co-creator BOB KANE in a feature-length investigation into tragic ghosts and rapacious greed. We also look at RAINA TELGEMEIER and her magnificent army of devotees courtesy of Eti Berland. And, rounding out our spook-tacular special, we include columns by our superb contributors, including the hilarious HEMBECK! You can order it HERE!
Both issues are in stores now, and is shipping directly from TwoMorrows Publishing.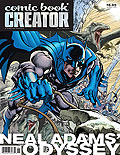 NOTE: COMIC BOOK CREATOR #3 is now SOLD OUT in print form! Those Neal Adams covers go fast, so don't delay ordering either of these new issues, or you risk missing out!