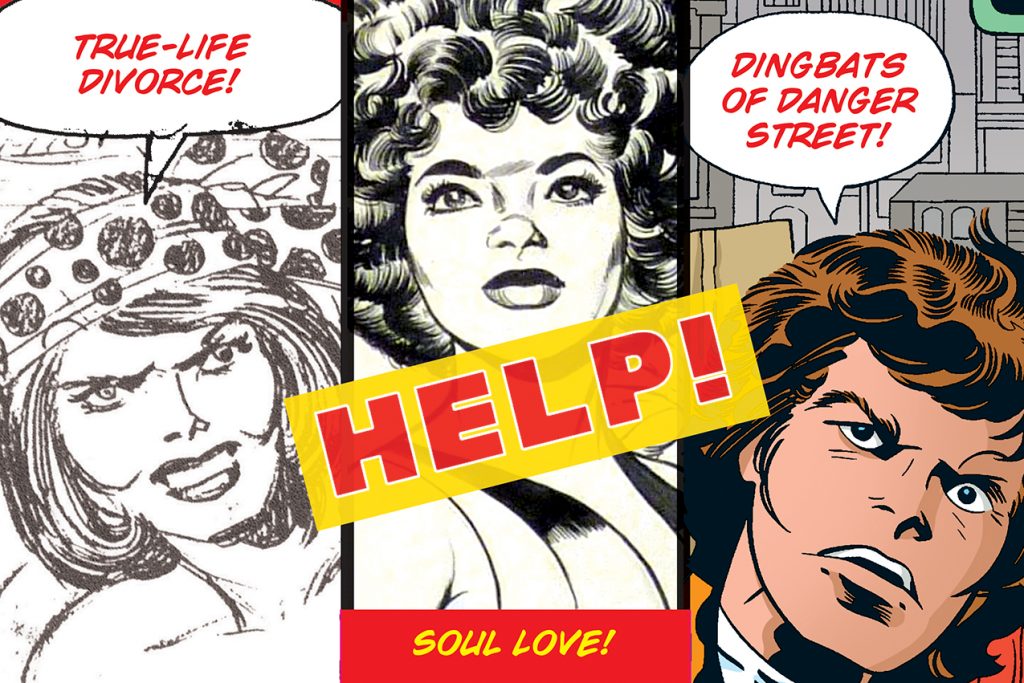 Help TwoMorrows Publishing find a few images for our upcoming hardcover book JACK KIRBY's DINGBAT LOVE! It collects Kirby's final unpublished stories from his DC Comics projects Dingbats of Danger Street #2 and #3, True Divorce Cases, and Soul Love.
We're still missing 3 pages of Jack Kirby's "True Divorce/Soul Love" story titled "The Model", and could use better copies/scans of a handful of other pages, to make this volume as beautiful as possible. Click here to download a small PDF file showing what we need, and please help spread the word! www.twomorrows.com/media/DingbatLoveArtNeeded.pdf
And get all the details, and pre-order the book, HERE!