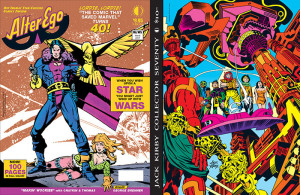 Check out what TwoMorrows Publishing has listed in Diamond's latest Previews catalog! To see FULL listings of all items, CLICK HERE!
All our publications are now in the front "Comics & Graphic Novels" section, alphabetically in the "TwoMorrows" section (except for LEGO items, which are under "Lego" in the Magazine section).
SPECIAL NOTICE: Back Issue #90 is being offered again in this month's Previews, and like #88 and #89 before it, we expect it to sell out completely after Diamond's order is placed. Don't miss this final chance for a copy, either from www.twomorrows.com, or through Diamond!
This month, we have: