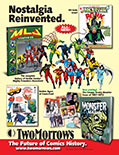 Check out what TwoMorrows Publishing has listed in Diamond's latest Previews catalog
All our publications are now in the front "Comics & Graphic Novels" section, alphabetically in the "TwoMorrows" section (except for LEGO items, which are under "Lego" in the Magazine section).
Below is what we have listed this month. Use the Diamond Order Codes to order at your local comic book shop, or click the links below to pre-order directly from TwoMorrows at 15% off! To see FULL listings of all items, CLICK HERE!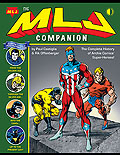 The MLJ COMPANION – NEW!
Documents the complete history of Archie Comics' super-hero characters known as the "Mighty Crusaders", edited by Paul CASTIGLIA and Rik OFFENBERGER
Diamond Comic Distributors Order Code: MAY161832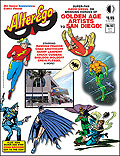 ALTER EGO #142 – NEW!
How Golden Age greats got to Comic-Con, edited by Roy THOMAS
Diamond Comic Distributors Order Code: MAY161830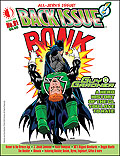 BACK ISSUE #91 – NEW!
All-Jerks Issue (starring Guy Gardner), edited by Michael EURY
Diamond Comic Distributors Order Code: MAY161831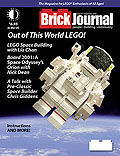 BRICKJOURNAL #41 – NEW!
Out of the world LEGO space creations, edited by Joe MENO
Diamond Comic Distributors Order Code: MAY162101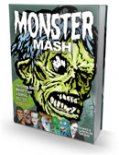 MONSTER MASH – NEW PRINTING!
New edition spotlighting the frightening the era of 1957-1972, when monsters stomped into the American mainstream, written by Mark VOGER
Diamond Comic Distributors Order Code: MAY161835
Also available this month:
AMERICAN COMIC BOOK CHRONICLES: 1960-1964 (MAY161833)
MODERN MASTERS Vol. 7: JOHN BYRNE (MAY161834)
The STAN LEE UNIVERSE (MAY161836)
SWAMPMEN: MUCK MONSTERS OF THE COMICS (MAY161837)
SILVER STAR: GRAPHITE EDITION (MAY161838)
You can download a PDF file of our current Previews ad (listing all our items in the new Previews catalog) by clicking THIS LINK!