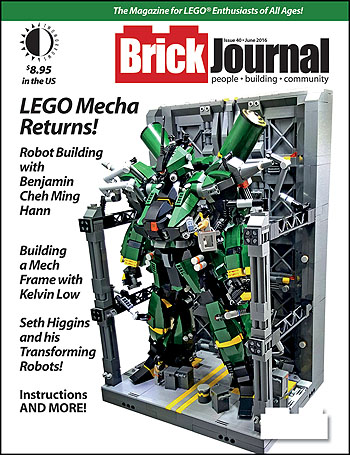 Nothing says July 4 like hot dogs, fireworks,and giant LEGO robots. So don't miss BrickJournal #40, shipping today from (who else) TwoMorrows.
Builders Benjamin Cheh Ming Hann and Kelvin Low demonstrate how to build mechas, and Seth Higgins shows us his amazing transforming LEGO robots! And even cyborgs will love our regular features on Minifigure Customization by Jared K. Burks, AFOLs by cartoonist Greg Hyland, step-by-step "You Can Build It" instructions by Christopher Deck, DIY Fan Art by BrickNerd Tommy Williamson, Mindstorms robotics lessons, and more! Edited as always by Joe Meno.
Preview the issue, and order your copy at 15% off here!