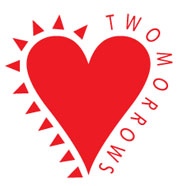 Give someone you love (or yourself!) great savings in February on some of our best-selling titles! Just go to this link:
To get 40% off these Modern Masters volumes:
Mark Schultz
Guy Davis
Cliff Chiang
Paolo Rivera
and 40% off these American Comic Book Chronicles volumes:
1950s
1960-64
1965-69
1970s
For easy ordering of all our products, you can download an interactive PDF file of our full catalog (just upated for 2016!) by clicking this link!
(Then just click on any item, and be taken to its ordering page on our website.)
So share the love with the industry's best comics-related publications! And have a wonderful Valentine's Day!