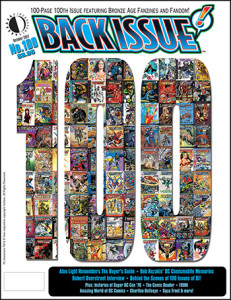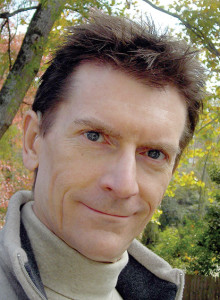 I well recall, right after my 40th birthday, phoning Michael Eury to see if he was interested in taking on editorship of a new magazine I wanted TwoMorrows to publish. We'd had such a great time working together on his Captain Action and Dick Giordano books, and I was hoping beyond hope that he'd be up for it. We needed a thorough professional, who knew his comics history, and was well respected in the comics community. He was the first, and only person I'd considered contacting about it.
And here we are, 100 issues and almost 15 years later. Michael's never once missed a deadline, and in fact is such a consummate pro, he's always working well ahead to make sure it doesn't happen. But he's also never lost his fan's enthusiasm and love for the material BACK ISSUE covers. I knew I'd made the right choice in contacting him, and I'm still honored he took on the challenge, and shaped the magazine into what it's become.
You can read Michael's own recollections of our years producing BACK ISSUE in issue #100, shipping today. There's an exclusive interview with Michael (conducted by fellow pro Robert Greenberger), as well as coverage of other key Bronze Age Fanzines and Fandom. (Years from now, when somebody digs me out of obscurity for an interview about the good old days of TwoMorrows and I try to claim all the credit for BACK ISSUE, I'm stating now for the record; his account in BI #100 of how it happened is dead-on, so throw this blog post back in my face in the year 2047 to keep me honest.)
Thanks, Euryman, for an amazing run, that's only just begun. You are a joy to work with, and a good friend. And thanks to Rose for letting you spend so much time making me look good!