We've got two brand-spankin' new mags now shipping!
First is Comic Book Creator #12, co-featuring Jack "Kirby" Kirby and Howard Cruse. It's editor Jon B. Cooke's usual exhaustive coverage of both these comics giants, so don't miss it! You can see a free preview and order HERE.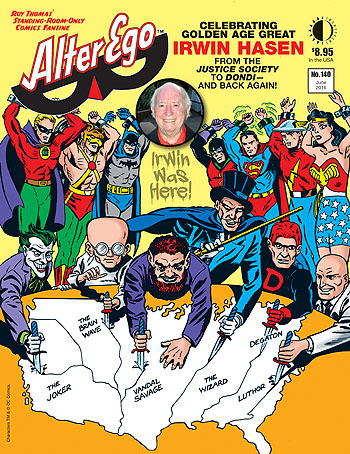 Then, it's Alter Ego #140, spotlighting Golden Age comics great Irwin Hasen, artist on the Justice Society and the Dondi newspaper strip. The free preview and ordering info are HERE.