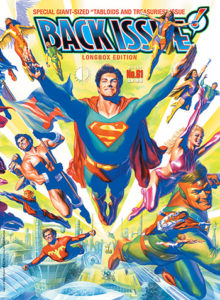 The "Longbox Edition" reprint (standard magazine size) of sold-out Back Issue #61 ships today! It looks at "Tabloids and Treasuries," spotlighting every all-new tabloid from the 1970s, and a checklist of reprint treasury editions. (This issue is not part of your subscription, and must be ordered separately!)
Preview and order it here!
Or get a copy at your local comic book shop using Diamond Order Code: DEC171889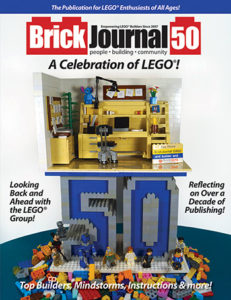 The double-size BrickJournal #50 also ships today, as the magazine for LEGO enthusiasts celebrates its golden anniversary! (This book-length edition counts at TWO issues of your subscription.)
Preview the issue, and order it here!
Or subscribe now so you don't miss an issue!
You can also find this issue at Amazon.com and on newsstands in April, or at your local comic book shop using Diamond Comic Distributors Order Code: NOV175541