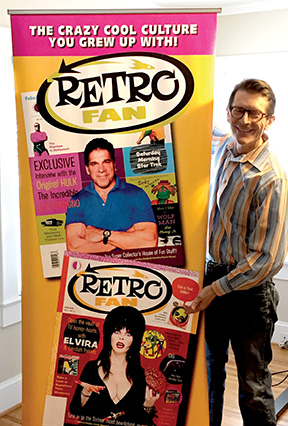 It's a "banner" day for Back Issue editor Michael Eury, as he unpacks some of our marketing materials he'll be using to promote TwoMorrows new pop culture magazine RetroFan, which he's also editing!
RetroFan #1 is literally going to press today, and strong orders mean a sell-out is likely once it ships in late June. To insure you get a copy, preview and pre-order it from us at http://bit.ly/RetroFan1, ask your local comic book shop to get it using Diamond Order Code MAR181967, or try your luck getting it on Barnes & Noble's magazine racks in July!
And Michael Eury?'s first stop is at the Charlotte Comicon (at the Concord NC Convention Center) this Sunday, April 15! Go see 'em!