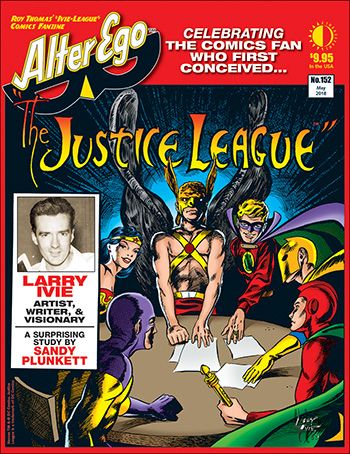 Alter Ego #152 ships today, featuring LARRY IVIE, the the most important Silver Age comic book artist/writer you never heard of! He conceived (and named!) the Justice League of America—he helped develop the T.H.U.N.D.E.R. Agents—he brought EC art greats to the world of Edgar Rice Burroughs, and more. Learn about this unsung star's career, with art by Wood, Frazetta, Crandall, Krenkel, and others. It ships today! Preview the issue here.
Order the Print Edition at your local comic book shop using Diamond Order Code: JAN181983
This issue will be in stores tomorrow, and already shipped to subscribers, so should arrive in the mail any time now.