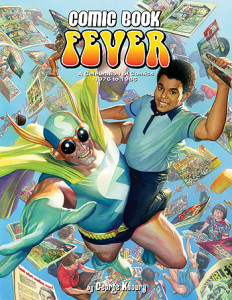 Our good buddy, and longtime author George Khoury spent an hour on the George and Tony Entertainment Show, talking about his upcoming TwoMorrows title Comic Book Fever, and many other books he's done for TwoMorrows (like The Extraordinary Works of Alan Moore, Image Comics: The Road to Independence, and Kimota! The Miracleman Companion).
You can give a listen to George's podcast appearance at THIS LINK!
The book's 99% done now (just entering final proofreading stage), so you'll be seeing an online preview of it posted shortly. When it's done, you can find that preview, and order the book, HERE!
Comic Book Fever is on track for June release, so don't miss it!