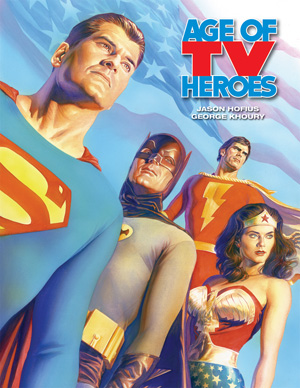 We're close to finished with George Khoury and Jason Hofius' new book Age of TV Heroes (which documents all the live-action TV shows over the years that featured super-heroes, through behind-the-scenes accounts and interviews with the major stars, like Adam West, Lynda Carter, Jackson Bostwick, and more). We'd originally scheduled it for last Fall release, but we hit some delays in the approval processs, which are almost cleared up.
You can keep updated on the progress at this dedicated site:
http://www.theageoftvheroes.com/
Look for it in July, just in time for Comic-Con International!