Now through New Year's Day, all pre-2017 print magazines are 36-66% off! The older the magazine, the greater the savings. So if you've been waiting for a big annual sale from TwoMorrows, THIS IS IT!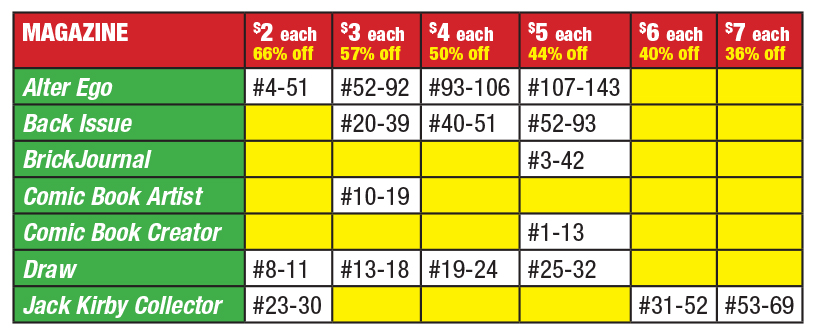 The above is a general guide to the sale prices. There are a few exceptions (such as Back Issue #50 which had a higher cover price and extra pages, so it would fall under $5 instead of $4). And some issues are sold out, so please consult the individual item pages online.

HEADS-UP! We're already running a couple of days behind on shipping due to high order volumes, and this sale will bring in many new orders, putting us further behind. So don't delay, ordering if you need these in time for Christmas! We'll do our best to get them out quickly, but the longer you wait to order, the longer it'll take to get to you.