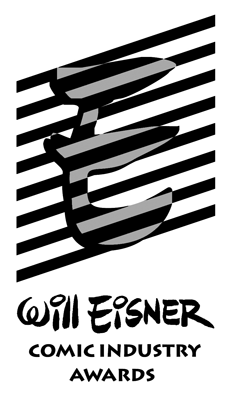 With so many great comics mags coming from the same company for so many years, I guess it was inevitable we'd get not one, but TWO nominations for Best Comics-Related Periodical/Journalism at the Eisner Awards.
So a hearty CONGRATULATIONS to:
Roy Thomas, editor of ALTER EGO
and
Jon B. Cooke, editor of COMIC BOOK CREATOR
for their noms!
Voting for the awards is held online, and the ballot will be available soon at www.eisnervote.com. All professionals in the comic book industry are eligible to vote. The deadline for voting is June 1. The results of the voting will be announced in a gala awards ceremony on the evening of Friday, July 10 at Comic-Con International. Roy won't be at Comic-Con this year, but I will, as will Jonny B., so if one of these wins, we'll be covered!