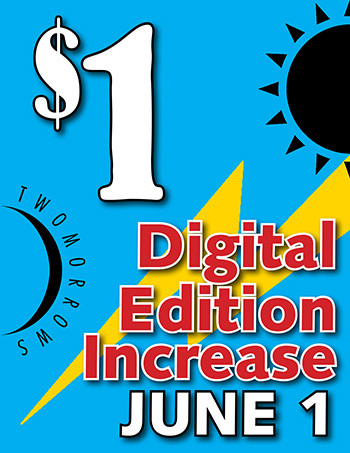 Stock up on TwoMorrows' older digital editions before June 1, and beat the price increase!
Older PDF Digital Editions (more than a year old) ordered from www.twomorrows.com increase by $1 on JUNE 1. So older $3.95 digital back issues will now be $4.95, just like new issues.
We wanted to give you fair warning, rather than sneak in a price increase unexpectedly. A lot of internal business concerns went into this decision, and it's one we didn't make lightly. After years at our current prices, this will keep them more in line with our print versions and in-app pricing (but downloading digital books and mags directly from us still costs less than app purchases, since Apple and Google don't get a cut of our webstore sales). So if you missed any digital back issues, get 'em now and save $1 each!