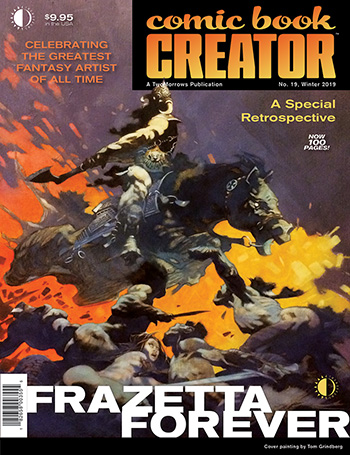 CBC #19 celebrates the greatest fantasy artist of all time, FRANK FRAZETTA! From THUN'DA and EC COMICS to CREEPY, EERIE, and VAMPIRELLA, Steve Ringgenberg and CBC's editor Jon B. Cooke present an historical retrospective, including insights by current creators and associates, and memories of the man himself. PLUS: Frazetta-inspired artists JOE JUSKO, and TOM GRINDBERG, who contributes our Death Dealer cover painting!
You can view a free preview and order HERE!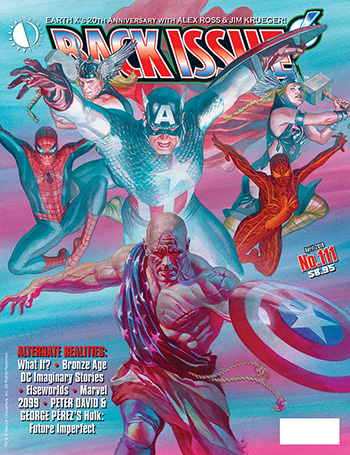 Back Issue #111 is the "Alternate Realities" issue, cover-featuring the 20th anniversary of Alex Ross and Jim Krueger's Marvel Earth X! Plus: What If?, Bronze Age DC Imaginary Stories, Elseworlds, Marvel 2099, and Peter David and George Perez's senses-shattering Hulk: Future Imperfect. Featuring Tom DeFalco, Chuck Dixon, Peter B. Gillis, Pat Mills, Roy Thomas, and many more! Featuring an Earth X cover by Alex Ross. Edited by Michael Eury.
See a free preview and order HERE!